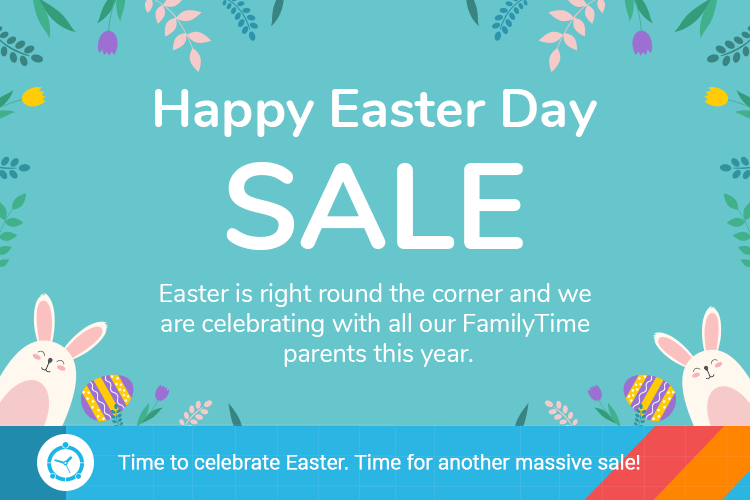 Easter is a time for family and most parents are planning some family events for this holiday season. While you're hiding eggs and waiting for the Easter bunny, your kids might be planning an Easter parade with their friends. As a parent, you have to stay on top of things and that's what FamilyTime helps you do.
Use FamilyTime premium to keep your kids in check this Easter holiday
With FamilyTime premium, you can keep an eye on your kids mobile or tablet devices, find out who they're in contact with, what they're doing on the internet, where they have been, and what apps they use. You can also completely block or manage the usage of their apps and games. Internet filtering and content filtering lets you control what they do on the internet and what content they can access.
You can be wherever you want and still know what they're doing using the FamilyTime parent app on your phone or the online parent dashboard from any browser on any device.
Massive Sale with 30% off is on
As always, we are celebrating Easter with a massive sale and this time you get 30% off on FamilyTime premium. That's all the great features at a highly discounted rate. We just want to make your life easier!
The offer is for a limited time only
As we're being so generous, unfortunately we can't do it for too long. That's why this is a limited time offer. If you want to take advantage of all the powerful features at a massively sliced price, make sure you get the offer while it still lasts.