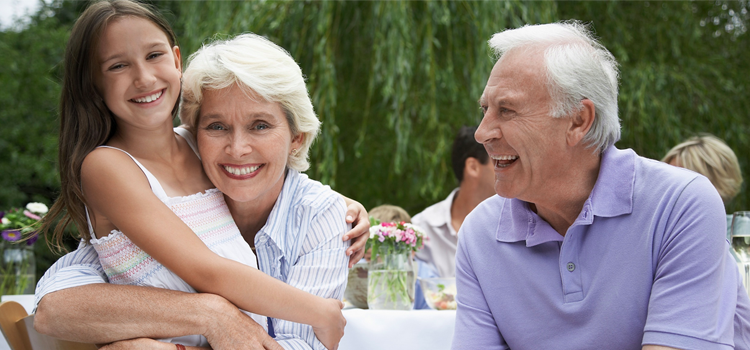 Our society is a combination of traditional and non-traditional families, but it's quite interesting to know that grandparents are now playing a very active role in raising grandchildren. The number of children living in a grandparent-headed family has risen over the years. In the US, the rate is increasing so fast that you won't imagine! And grandparents are facing a number of challenges: they are juggling up and coping with teen issues, extra- loud and over-animated kids as we all know teens can be quite reckless and adventurous.
The grandparent boom
There are a lot of reasons why grandparent-headed families are on the rise in US and rest of the world. The death of biological parents, single parents, divorced or separated parents, financial issues and educational arrangements are some of the common reasons. I found out that:
Really, a tough job!
Children can exhaust their grandparents! All the nagging, the never-dying noise, tattling siblings and adventurous teens can be a little too handful for their poor, old grandparents! The generation gap could become too much to cope up with especially when the growing up kids plain ignore them or talk back.
Often grandparents find it the hardest to keep tabs on their grandchildren. Kids can easily trick them and get away with their mischief and sneak away to unsafe places without telling them. Depending on the reason why their real parents had to give up on their custody, tweens and teens can become even difficult to handle. Children from broken families, feeling rejected or guilty can become over-sensitive, aggressive and abusive. They'd throw nasty tantrums and tend to indulge in unhealthy relationships or get bullied at school.
There's an app for that!
Grandchildren can leave little energy in their grandparents with all their tantrums and tactics but if grandparents can be a little tech-savvy, they can make it way easy for them. To raise the grandchildren without fretting much and exhausting themselves, grandparents can use parental control applications.
Parenting apps- saving time, energy and effort
Everyone has a smartphone these days and grandparents can use these smart gadgets to their advantage! Installing these apps on their own smartphone and that of their grandchildren, they can get to know where they hang out and with whom. They can view reports to see if the kids stay up late at night and keep surfing the Internet or simply use the social media apps all night long.
They can even geo-fence suspicious places and get alerts the next time their teens try to sneak to those places! And all this is extremely simple. Some of the reliable apps keep the app interface so simple that a granny can use it without much problem!
So grandparents can have it easy now. They no longer have to keep up with the warp speed of their over-animated grandkids anymore. They don't need to keep asking them where they're headed for and when will they be back. They can stay relaxed knowing that their kids are not into any dangerous activity like bullying other kids, drug abuse, alcoholism and even over-speeding.
Relax and keep tabs!
Parental apps can help grandparents in a number of ways. It can let them keep track of teens all the time, they can monitor what they do online and they can get alerts in any emergency or at the time to pick the kids up. It could be the easiest and most effective tool for grandmas and grandpas to raise their grandchildren with peace of mind. So the secret is to relax and keep tabs!