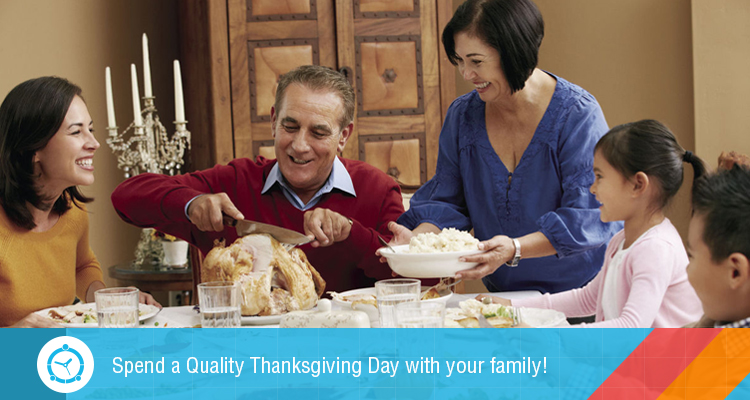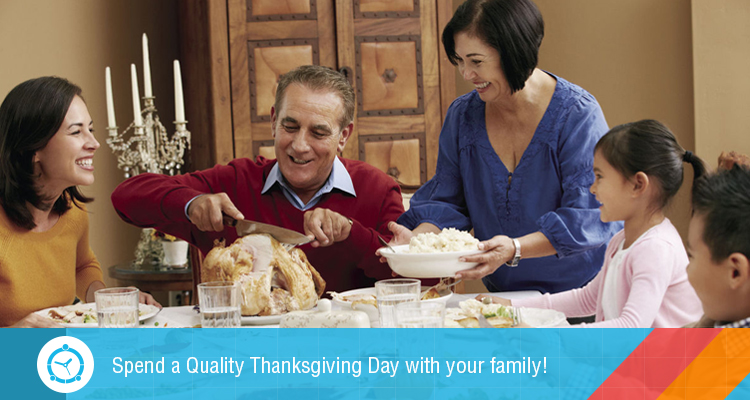 It's that time of the year again where everyone gets to eat stuffed turkey and play football with their family. What are your plans? Are you going to be the host or the guest? Thanksgiving is purely a family occasion. It is a day to look back and be thankful for all the good things and hope for a beautiful future. Family security and prosperity is something everyone hopes for. FamilyTime understands this and provides you the best family care.
Fun and safe holiday
Check out how you can spend a quality thanksgiving holiday:
Be together
Make sure that you take out time for your kids. Make a dinner at your home or visit the family you never get to meet. Go to Thanksgiving parades. Talk about the things you are grateful for and ask them too.
Device free time
When you get time to have fun, make sure that you have fun. These days kids are so addicted to digital devices that they end up cooped up on the couch even on a holiday like Thanksgiving. What is the point of a holiday if it is also plagued by mobile games and social networking? It is time to sit together, enjoy food and games. This thanksgiving put the devices to rest with FamilyTime screen limits. You can also block the time-consuming apps to keep the distractions away.
Safe Family Walks
It is a Thanksgiving tradition to walk around after the dinner. When cousins and family friends get together, they often want to take walks or explore the neighborhood together. You can let the kids have their fun and at the same time keep an eye on them with Location tracking and Geofencing. They can also send you SOS and pick up messages and call for help.
Participate in good
Another great way to be thankful is by helping others. There are a variety of programs that offer to feed and help the poor.  Encourage your kids to become a part of those or organize one of your own.
Round the clock monitoring
You can monitor their online and cell phone activities all the time. This is beneficial not only on Thanksgiving but in general too.
Have a Family Feast
Don't worry about your kids dumping you for mobile games and uploading pictures on social media, with FamilyTime you can enjoy the turkey and play games with your kids; actual conversations and games the old fashioned way! Have a great holiday!