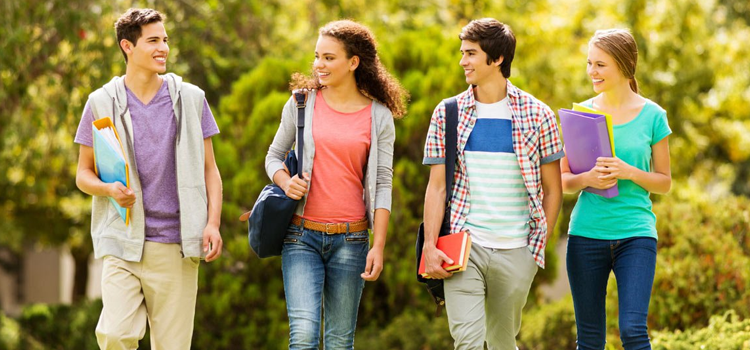 Summer is almost over and school is about to begin. By now you might be tired of waking-up your sleeping teenagers at noon even on weekdays, but lets admit it you fear 'back-to-school' time as much as they do. Soon school bells will ring and so will the early-morning alarms. Paper piles swell as homework and notes come streaming into the house. A typical teenager is hardly excited for school, but regardless of their dislike for homework, they need to be prepared for the upcoming school year. Follow this checklist to make the preparation as trouble-free as possible:
1. Gradually Prepare Them For The Routine
The first morning of school isn't a time for desperate adjustments of sleep cycles, developed over the summer. Instead, try and gradually adjust them back into the school routine. As the big day is almost there, start awaking your sleepy heads earlier; as close to the hour they will need to get up when school starts. This will help them stay active on the first day of school instead of feeling tired and sleepy.
2. Homework
Starting school with unfinished homework is not a good way. Make sure your teen completes all the homework assigned before the first day of the school. Also make sure your teen has a copy of the class schedule and knows where each classroom is located, and if they have any confusion about their courses, arrange a meeting with the counselor before the first day.
3. Become A Savvy Shopper
Since August has the 2nd biggest sales, buy back-to-school clothes. So prepare before you head out! Take out some time and see how many clothes your child needs, including school bags. Empty worn-out or outgrown clothing from their wardrobes (store or donate them). Work with your teen to organize and clean their closets and drawers, before new clothes are added to cut down the "Mom! I can't find any clean . . ." calls every school morning.
4. Decide Their Routine
This is the time for your teenager to figure out their new school-year logistics. Help her decide her routines, i.e. study hours, bedtime, etc. And whether they will be taking the bus to school or you'll drop and pick them. Also, if you allow your teen to drive, be very clear about safe driving and to avoid texting while driving at any cost.
Get Ready For The Morning Madness!
Back-to-school mornings can be chaotic and crazy, but beforehand preparations can make them calm and cheerful. Plan ahead with your child to make this new school year fun while being organized, also you can use parental control apps, to be updated about their whereabouts at all times.  Be ready for the back-to-school madness!