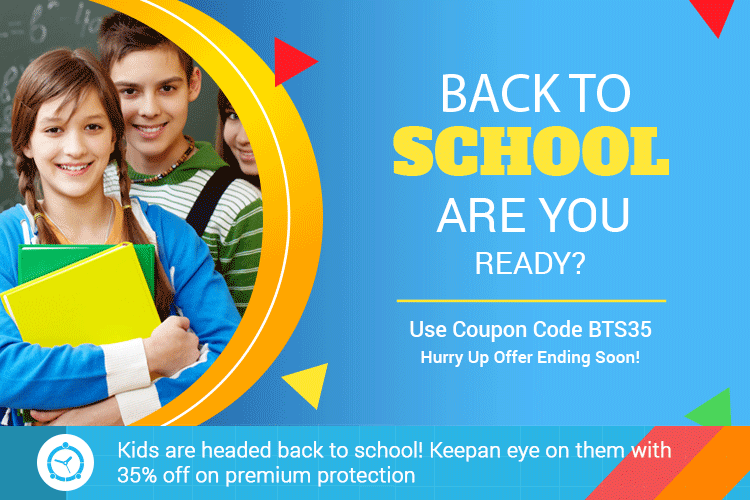 That time of the year is finally upon us parents! Kids are heading back to school soon and while that may be a cause for celebration for some parents, most of us are also going to be worried about them not being in front of our eyes all day. As always, FamilyTime has your back.
Get some sweet premium parental monitoring features on us
FamilyTime helps you answers all the questions you may have when your kids are away for the day. Where are they? What are they doing? Could they be skipping school? Are they getting into the wrong cliques? Our premium features are built to answer exactly those questions and many more like them. To prepare for kids going back to school, we are giving a whopping 35% off on FamilyTime Premium for a limited time only.
The time to act is now
FamilyTime has helped hundreds of parents catch their kids in the act of truancy and general messing around when they're meant to be in class. That's why this time of the year is a peak period for us as parents start to prepare to tackle these issues in the coming school year. If the last school year was a hard one for you as a parent, make sure you get FamilyTime premium while this special offer lasts. You can always pay more for it later but the time to act is right now.