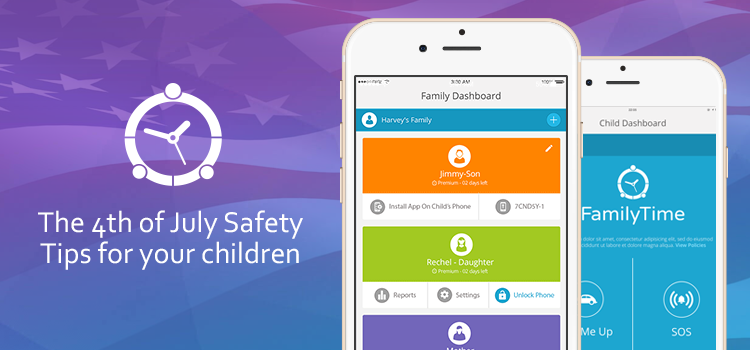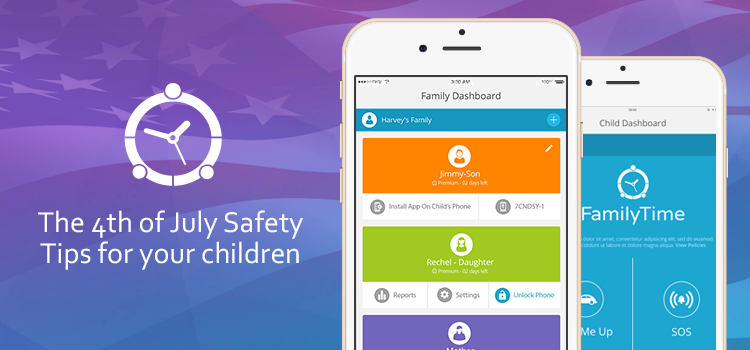 It's the Independence Day today! And this means that you and your kids would be super excited about the parade and fireworks! There's nothing like apple pie, a baseball cap, a Fourth of July cook-out and especially the parade. Where do you plan on enjoying this holiday? Whether it's the fireworks, parades, boy bands or the history you enjoy the most; here is a list of our favorite places to celebrate the Independence Day:
1. Brooklyn, New York
4th of July in the glorious park under Brooklyn bridge and fireworks at the edge of East River at night- what better place to watch America's biggest firework show! The 4th of July show features 40,000 fireworks set off to the beat of patriotic music. And then there's always the Nathan's International Hot Dog Eating Contest at Coney Island!
2. Los Angeles, California
What better on 4th of July then the Hollywood Bowl concert and fireworks and guess who the host is this year? Smokey Robinson! Earlier in the day, you can take a 45-minute drive out to Huntingdon Beach and then reach before 10 am to see the annual American parade.
3. Bristol, Rhode Island
The parade through the coastal town of Bristol has stuffed quahogs, clam chowder, cabinets (that's milkshakes for us) and beer. But the main event is the 2.5-mile parade, floats carrying firemen, cheerleaders, and even a Miss 4th of July! That's going to be hot!
4. Mount Rushmore, South Dakota
There may not be any fireworks, but there will be; but there are going to be some actors posing as Washington, Jefferson, Roosevelt and Lincoln for pictures, autographs and you can ask them any questions you want to, of course, you can even ask them how they feel about the gay marriage! The local towns have amazing cook-offs, car shows 'n' shines, music, ice cream socials, picnics, farmer markets, arts and crafts vendors. Isn't this great?!
Some other places where you can go for parades:
New frontiers: Seward, Alaska
Philadelphia, Pennsylvania
Gourmet Golden Gate: San Francisco, California
Florida
St Louis, Missouri
National Mall and Memorial, Washington, DC
But hey, while you'd want your family to have fun to the full, you certainly don't want to compromise on their security! LA Times report that experts term the 4th of July t be the most dangerous holiday weekend of the year! So while July 4th is a day for people to come together and celebrate everything American, it is important to observe safety measures to ensure you and your family is safe. Here are some tips to ensure your child's safety this Independence day:
Make sure your kids know the safety rules
Review safety rules with children before you leave your home. Sit them down and explain to them that where on one hand, it is a day to celebrate and have lots of fun; it is also a day to be very careful because accidents can happen. Ensure that your kids memorize your contacts in case they wander off or their cell phone being lost. Make sure they wear clothes which are easily distinguishable. But then, they don't have to dress up as Batman- not that distinguishable!
Stick to Buddy Groups
If you are celebrating this Independence Day away on vacation, have children memorize or keep handy your cell phone number and address, as well as the name, phone number, and address of the place you are staying. Also, tell them to make and stick to their buddy group. Remind children to remain in the area where they become separated, and dial 9-1-1 in emergency situations. They can even get in touch with you with just a single tap. If you use family locator apps, your children can easily send you panic alerts with complete location info. This can help you track them to safety even when you're not accompanying them.
Use digital tracking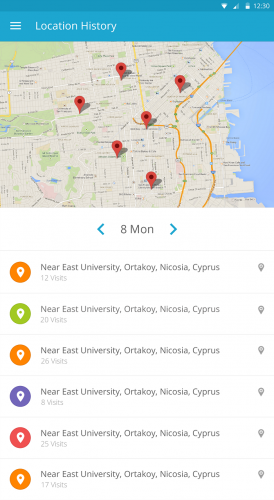 Lost your child in the crowd and cannot contact him? No need to panic! Accidents can happen on Independence Day, even if you are careful enough; children tend to wander off. Here parental monitoring apps can help you a great deal. If you happen to lose a child, the first thing you should do is to track his/her location history from your phone. This will let you know where your child has been a while ago and getting to him/her can become easy!
Have fun safely!
Teens are so busy in having fun that they tend to become careless, but a parent is never off-duty! They have to make sure that they are having fun and are safe on the same time.
It's always a good idea to keep your children near you and don't let them out of sight. Make sure your children don't play too close to the fireworks, drink lots of water and wear sunscreen. And in case you allow them to go off on their own, make sure that you're connected with them through a smart child locator app. So, celebrate this Independence Day care-free because you know that nothing can go wrong!