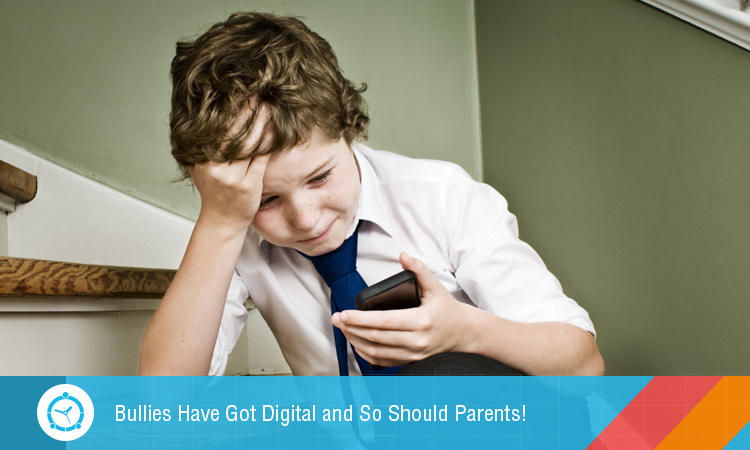 Do you know the bullying at the school is decreasing in US? Yes, it's true. But not because bullies are getting nicer, it's because they have found an easier way to hurt kids online. The physical bullying in school has reduced because bullies have turned to the Web. It's the cyberbullying and is scarier. Online safety for kids is a must-have because these cyber abuses are dangerous for the kids' mental and physical health. The smartest choice is to say "NO" to cyberbullying with the help of a smart parental control app.
Cyberbullying – a wildfire!
Yes, a large number of teens are aggressively bullying innocent kids online. Sending them mean messages, hurtful comments and hate messages all are their attempt to look cool. This infographic by explains in detail:
Source: Nerds On Call
According to this infographic, 35% kids have been threatened online, 42% have been bullied and 21% become a victim of online bullying through emails. All of these stats are alarming. But the most dangerous stat is that 58% kids have not told to their elders about such bullying. It means we have to take wise steps and anticipate that our kids are being bullied online.
Prevent the kids digitally
Mostly, parents consider the Internet safe and take it as a source of entertainment for their kids. But it isn't true at all. There are a number if immature kids who try to hide their fear by hurting other kids online. We are responsible provide a safe world for our kids; both online and offline. Technology has made it possible to stay connected with the kids round the clock. You can make it with the effective use of parental controls.
Make a Smart Choice with FamilyTime
FamilyTimne is a unique parental control app that lets you monitor your child's online and offline activities. You can check their web history and can make sure that they are not getting any hate messages on their phone via SMS by monitoring their text messages, too.
So keep the Internet fun and safe with the wise choice of FamilyTime online safety tools for your children and make the right move!