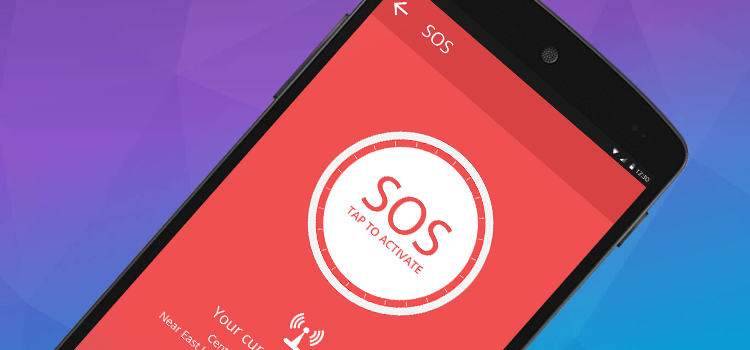 You might have heard or read numerous times how parental control apps enable you to monitor your teens on every move. But have you ever thought that there should be an all-rounder parental control app which can facilitate your connection with your kids? An app which your child can use to send you instant alerts whenever they need you. What if they are in some trouble and couldn't call/text you for any reason?  Their safety is your first priority, you want to monitor them to keep them safe, but you should also make sure that your teens can reach you with one touch at any time.
Be One Touch Away!
You want to be there to protect your child all the time, even when you are not around you are worried about their safety. While location tracking has its benefits, but it will not tell you if your child is in danger and need you to be around. What if they want you to pick them up from a place and don't have the credit to call or even drop a text, there should be another way they can reach you. Luckily, there is FamilyTime Android parental Control – an all-rounder app. It facilitates connectivity through SOS alerts alerts and PickMeUp alerts.
SOS Alerts:
Whenever your teens are in some sort of an emergency they can send you the SOS alert with just one touch. Not only would you receive the alert, but also their complete address. With teen kidnapping and dating violence on the rise, this feature can give your teen the confidence that you are only a touch away. This is how you will be able to view an SOS alert sent by your child.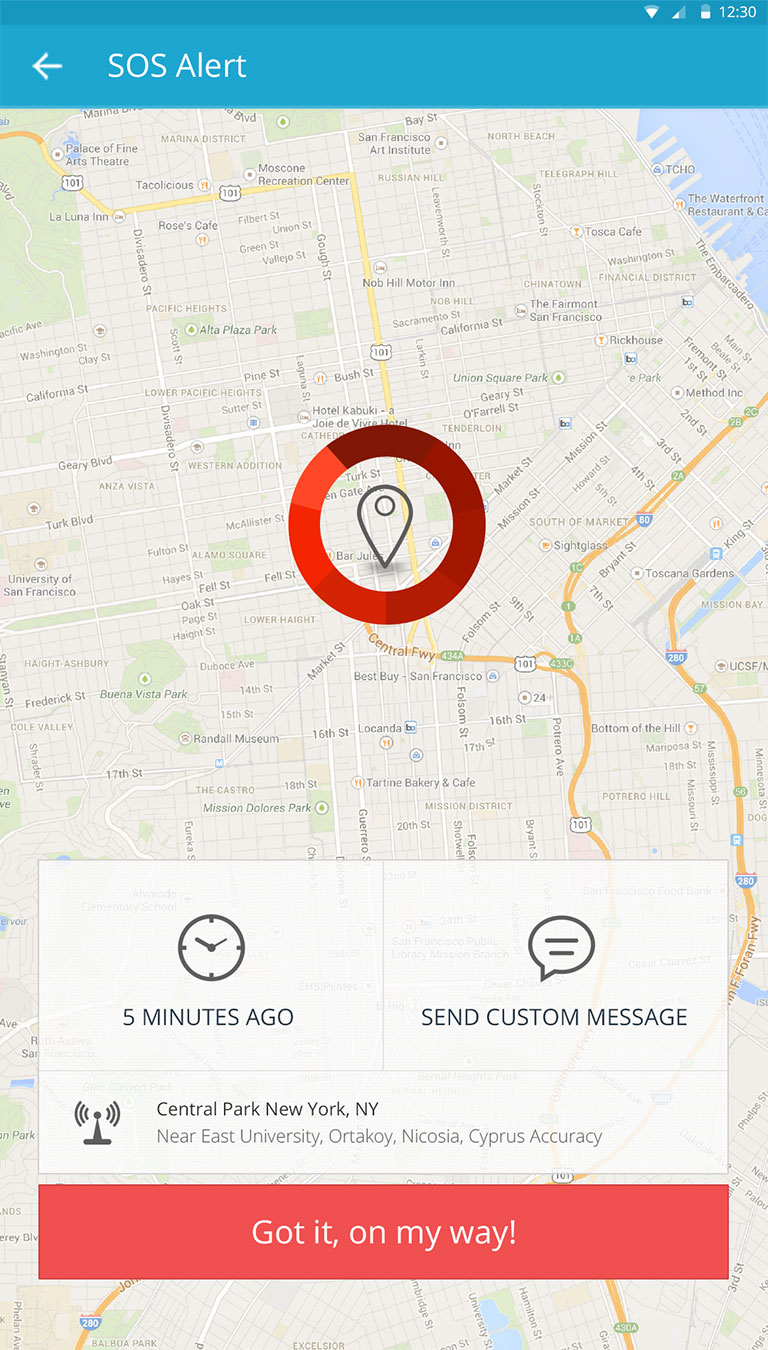 PickMeUp Alerts:
Whenever your teen wants you to pick him/her up from a place, all they have to do is go to their child app and send you a PickMeUp alert in a jiffy. You will receive the alert along with their complete address and an option to send a custom message, telling them whether you are coming or can't. This is how you will be able to view an PickMeUp alert sent by your child.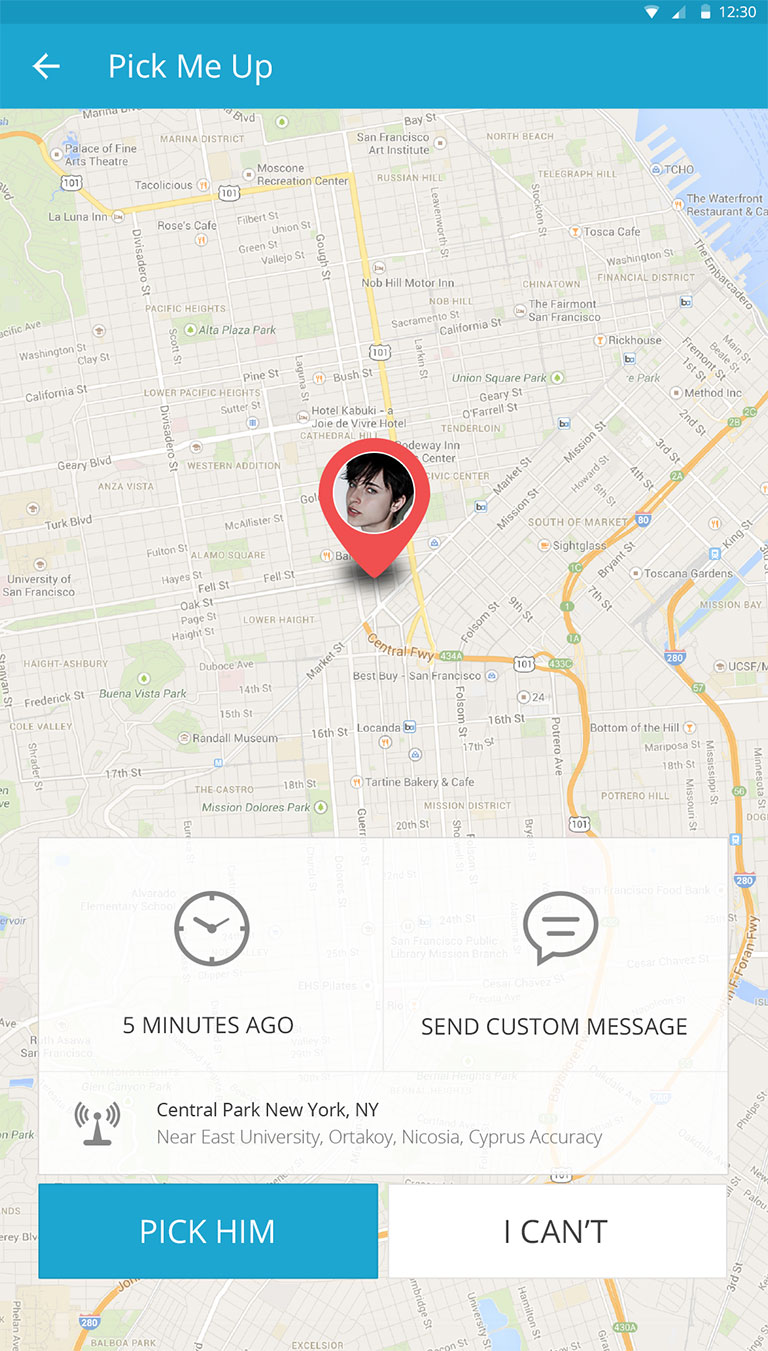 Be Their White Knight in Trouble!
Admittedly, you cannot always be there for your children physically, but they can always call you and you can rush to help them out when they need you.  Do more than just monitoring, your presence can shape their lives more than you can imagine. Catch a breath of relaxation and make your teen feel secure, instantly and easily. Be their white night in dark times!